News
New Release!!!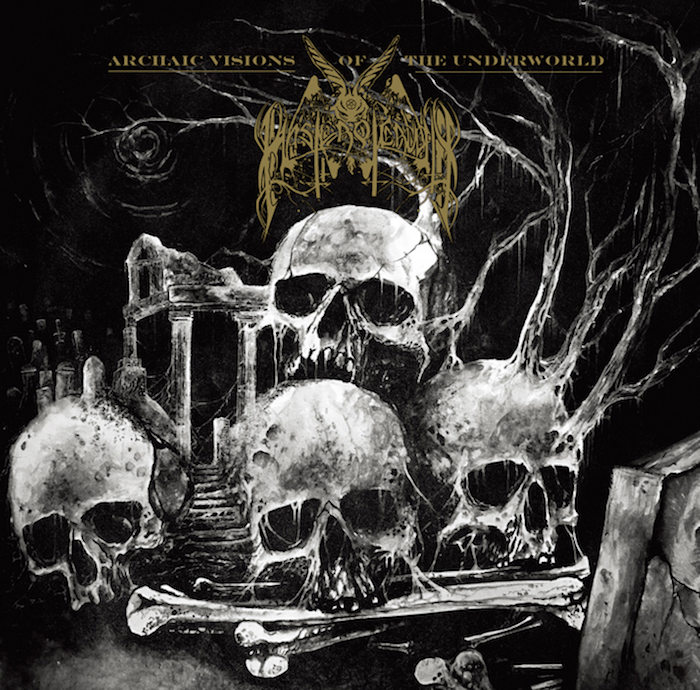 Master Of Cruelty - Archaic Visions Of The Underworld CD
Paraguay / Deathrash Armageddon DA13-065
Retail Price : 1500 yenn (+ postage) - First Orders will receive free embroidered patch!!
This is the new album of Master Of Cruelty, The nightmare of Paraguay, South America!!
They play Black Deathrash with Thrash Metal roots, High quality recording, tight play, but their deadly weapon is solid compositions and it fukking explode again!!
And one of the biggest point of this new album is evolution of vocal work.
Vocalist/Guitarist A.G.V.'s vocal work is now more and more into depth of evil, and it make whole album more surprising deep.
LP version will be release from Blood Harvest/Sweden, Tape version from Triumvirate Of Evil/Colombia. This CD version, first orders will receive free embroidered patch!!
P.S : Don't worry, my english is so bad as usual. But broken english is great tradition of under-fucking-ground since decades ago.
Track List :
1.Mortem Prima Lex 02:41
2.Archaic Visions of the Underworld 05:40
3.The Executioner 04:05
4.Spheres of Time 03:59
5.Our Endless Wrath 03:55
6.Perpetual Deadly Hollows 04:52
7.Mythological Creatures 03:59
8.Knowledge Beyond this Dimension 03:51
Master Of Cruelty@Metal-Archives
Coming Soon / Now on Progress

Kalterit (Finland) - blackground MCD (next release!!)
Vomit Of Doom - Magnus Cruelty 7'EP (now at pressing plant)
Miasma Death - 7' )out in early 2017)